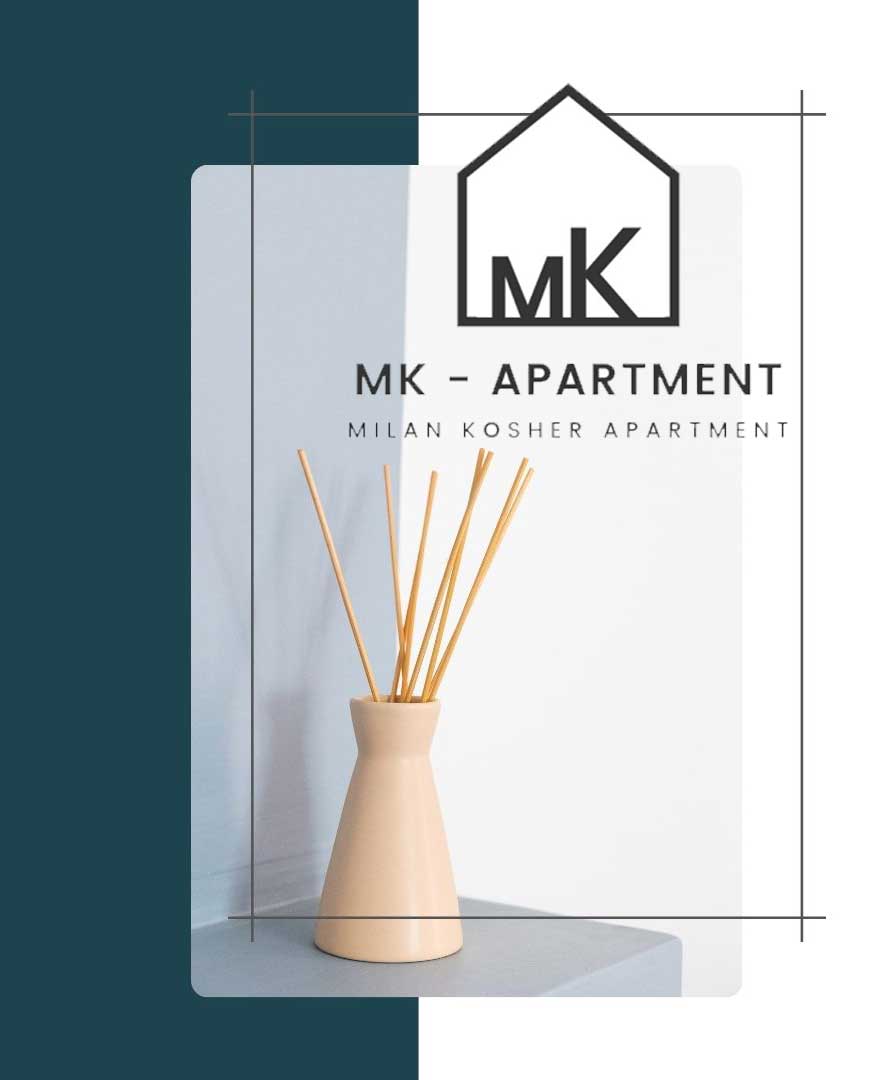 FAST & EASY CHECK-IN
Self Check is available for your flexibility and comfort
FEEL LIKE HOME
Your privacy in a modern house, in the centre of Milan
THE BEST LOCATION
15 minutes to the Centre City with metro
JEWISH AREA
Perfect stay if you are looking for a place in Milan Jewish area
KOSHER APARTMENT IN MILAN
Everyone is welcome
If you are looking for the perfect location in Milano where to stay, you arrived to the right place.
Located in Via Lorenzo Perosi n.8, MK-APARTMENT is a totally refurbished  apartment with two Private Bedrooms, each one with its private bathroom and a shared kitchen. You can choose to rent the whole apartment  (the price for the whole apartment is less than the sum of the two single bedrooms rental)
Styled by an Italian architect specialized in luxury Hotels, MK-APARTMENT is the perfect solution if you are travelling for work or vacation, on your own, or with your family and friends.
A modern house renovated by an Italian architect. Located in an elegant and silent context.
There are two rooms separated by the kitchen area and do not share any common wall together to guarantee you the best privacy.
Jewish & Kosher customers
The doors of MK-APARTMENT are open to all!
Farther, in the apartment, you can find everything you need for Shabbat.
MK-APARTMENT Milan
MK-APARTMENT Milan
MK-APARTMENT Milan
MK-APARTMENT Milan
MK-APARTMENT Milan